May 18, 2023
May Shark Sightings Update
The first few months of 2023.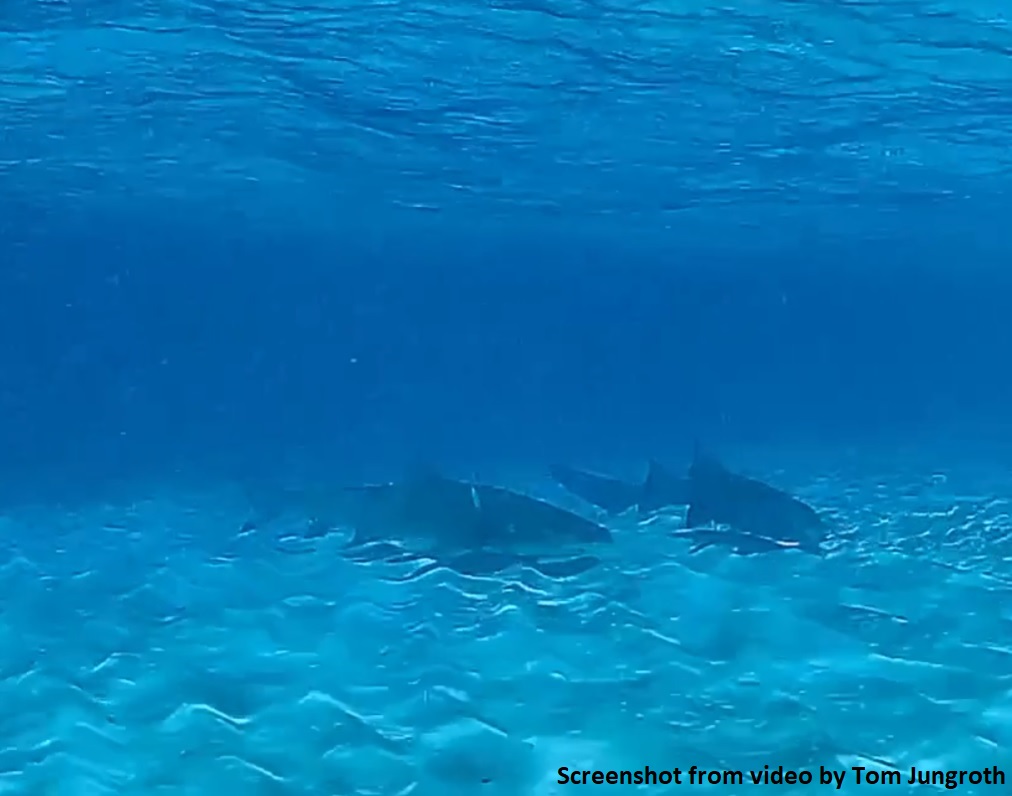 Here is the update for the first few months of 2023. So far this year we've had nine nurse sharks, a silky, a Caribbean reef, a lemon shark, a whale shark and a great hammerhead reported. There was also a scalloped hammerhead caught and released on the 29th of December, which we missed in the last update. Several of these reports have come from the Whale Shark and Ocean Research Center (WSORC) in Utila, including the great hammerhead in the video below which was provided by Ricardo Quan. In Roatán, Pigeon Cay has regular sightings of nurse sharks and a lemon shark upon occasion (see main photo). Karl Stanley recently came across a species of catshark that he hasn't seen before. So far we've narrowed it to a sawtail catshark, Galeus sp., but there are at least three species that it could be.
Common feedback regarding the sightings database is usually when are you going to let us look at all the sightings? Responding to these requests, we are releasing this Interactive Map. Users can filter by species and year. We've not included all the species just yet, but those that are can be encountered by most people without a submarine and just a bit of luck. We plan to upgrade this resource in the future.
Until then, please report your shark sightings!