May 15, 2021
Honduras is for Hammerheads
Recent hammerhead sightings from around Roatan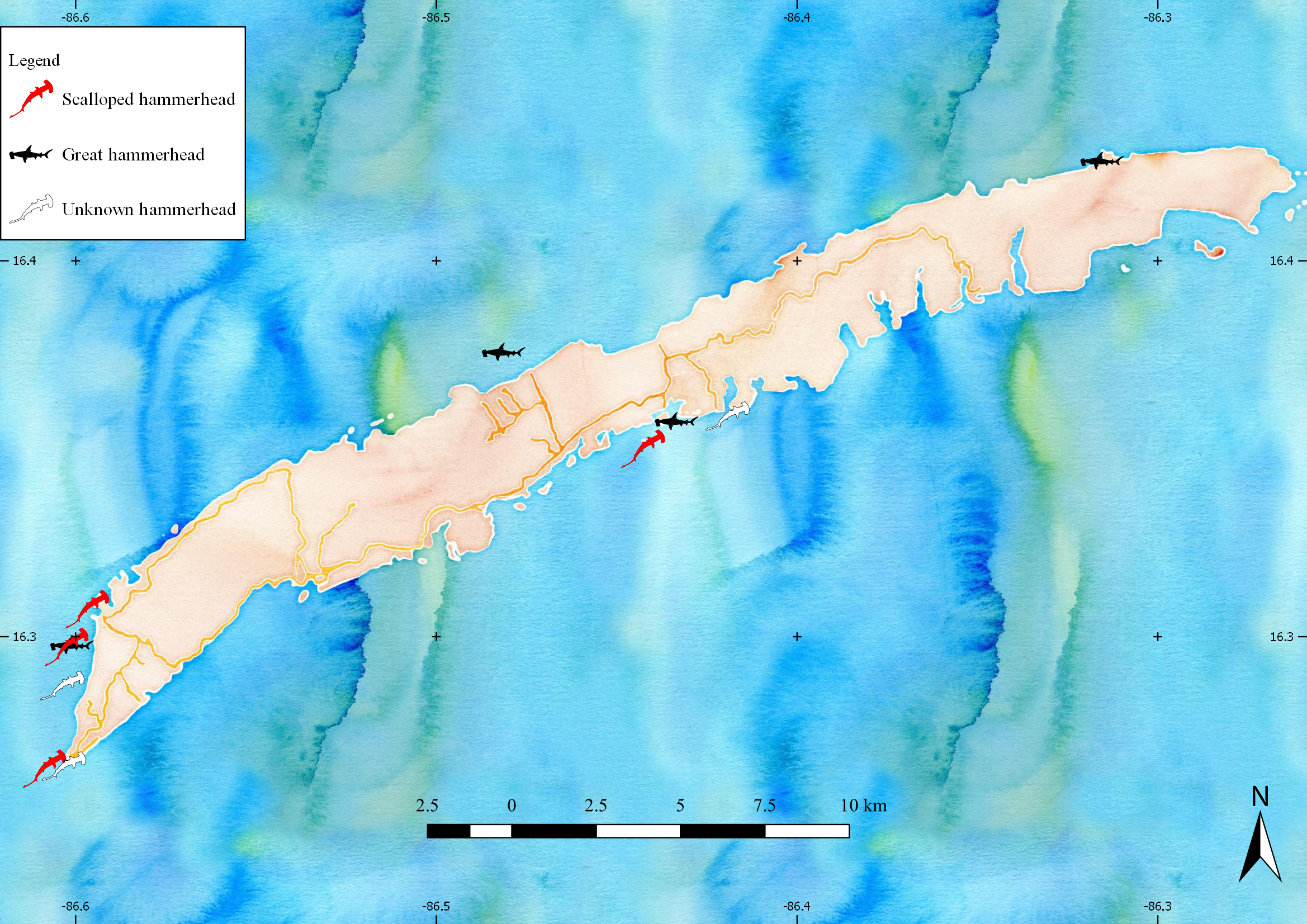 We just wanted to drop a quick post regarding the recent flush of hammerhead sightings. We've added 13 more hammerheads to the database since the beginning of March. This is really exciting stuff! Here is a map so that all the divers can see where we've had sightings of these wonderful creatures. Let the trend continue.
Not all has been good news though as the sighting on the East end was a large, dead Great hammerhead, Sphryna mokarran. This mortality was first reported by Roatan Wildlife. A community scientist from BICA was able to visit the carcass and collect biological information, but we can all agree that this is a dreadful waste. We hope that this remains an isolated incident.
Hammerhead sharks are susceptible to fishing stress (being caught on a fishing line really stresses them out). You can read more about this here and here.
A big thank you to all our contributors, especially Patric Lengacher who has been encouraging you all to report. Thanks also for Mickey Charteris for the use of his image.
Please keep reporting your sightings with this Google form
Perhaps Honduras can really be the sanctuary for hammerheads and other shark species that we all hope for.
We apologise if this image doesn't scale.