December 14, 2022
December Shark Sightings Update
Two quarters of sightings in the Bay Islands.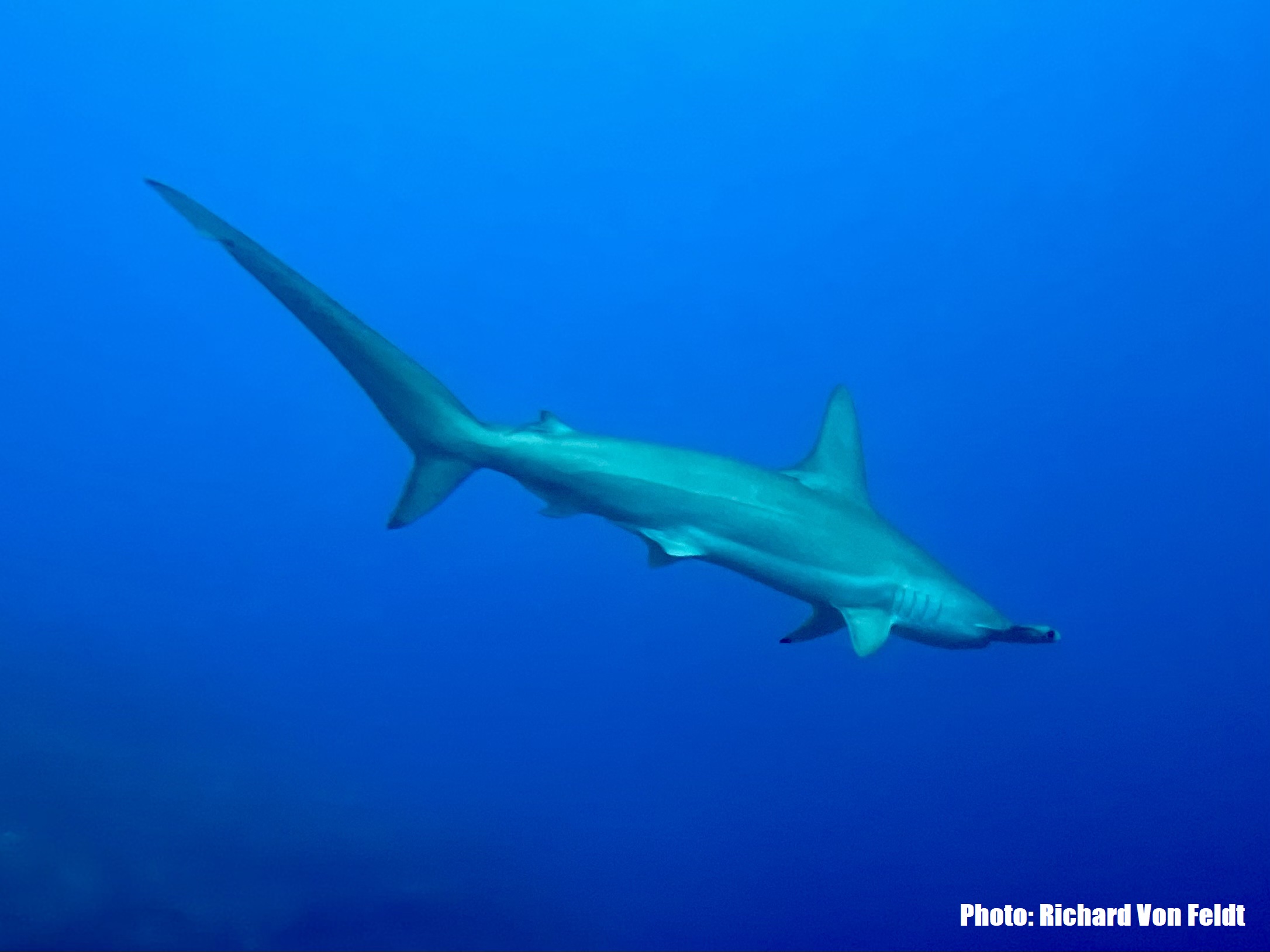 Hi again everyone and sorry that we got carried away in September and missed the 3rd quarter update. We've been very busy adding historical sightings from iNaturalist, social media posts, dive professional logbooks, 34 more sightings from our collaboration with WSORC in Utila, and even from Karl Stanley, who has kindly donated his submarine logs to the project. Our sightings database has now broken through 500 sharks sighted throughout the Bay Islands. Our most frequently reported shark is, unsurprisingly, the nurse shark (by a long margin). The silky shark is the second most reported followed by the scalloped hammerhead and great hammerhead sharks.
We've had a rash of new hammerhead sightings with both species being sighted in Utila recently and there have been several sightings in new locations in Roatan (Calvin's Crack, Saaya's, and Lee's One Love).
We've also had a large group of juvenile lemon sharks seen in the shallows on Guanaja. Not all reports are good though as there were two tiger sharks landed in Kaukira, Gracias a Dios. It is possible that these sharks were caught incidentally by gillnets used to catch fish for dried salted products (cecina). It is an ever present reminder that although sharks are protected throughout the Honduran Exclusive Economic Zone, they are not safe from all human impacts.
The last bit of news before we go, is that Sea Leucas has finally gotten out with Ilili and the Roatan Marine Park to do some shark tagging. We had a successful day with one nurse shark and one Caribbean reef shark tagged. We're hoping to make this survey a monthly thing and there may be opportunities on the boat for volunteers that would like to join us. More details to follow on Ilili's website.
Until next year, we hope you all get to see a hammerhead for Christmas - just make sure you report your sighting!